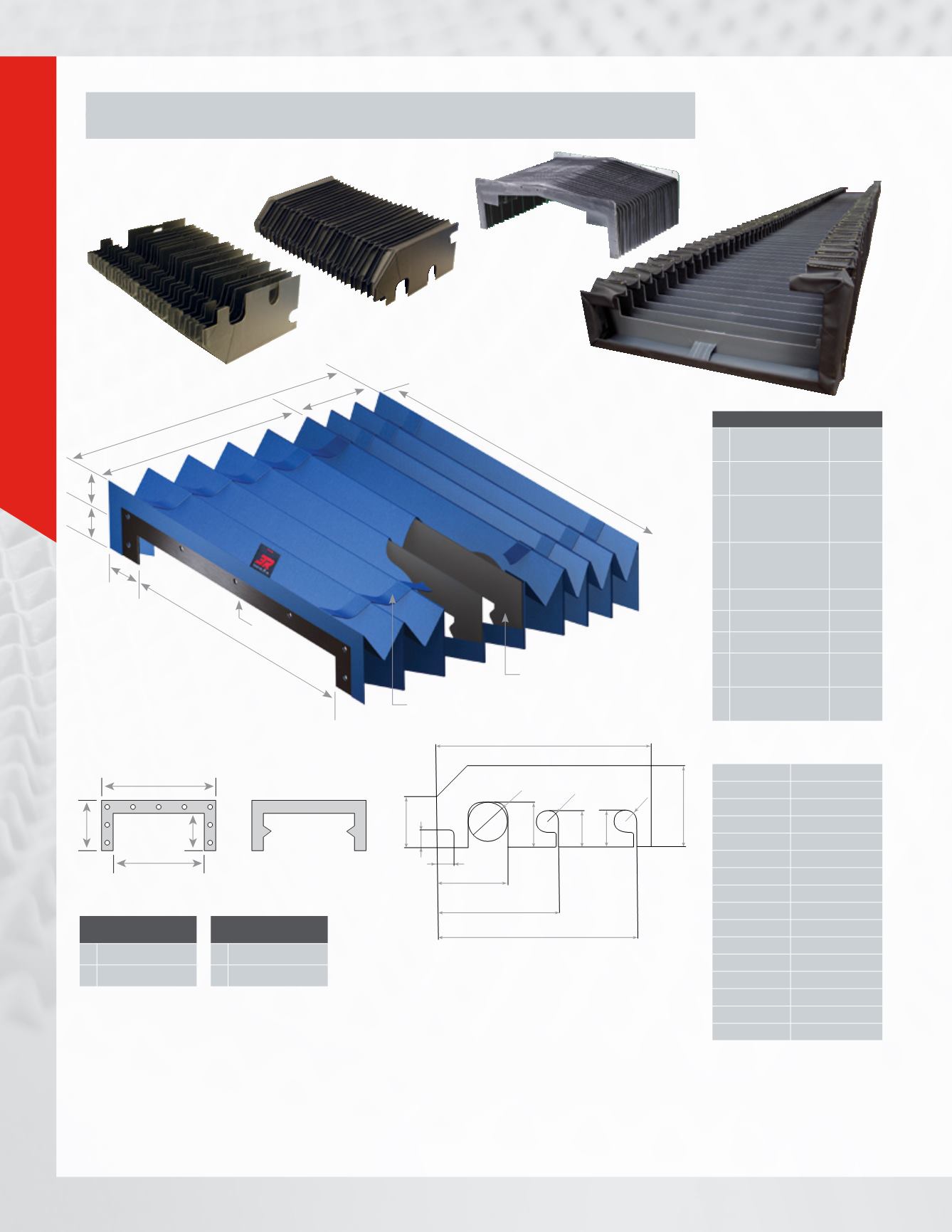 PROTECTION DES ÉQUIPEMENTS  /EQUIPMENT PROTECTION
PROTECTION DES ÉQUIPEMENTS/ EQUIPMENT PROTECTION
PROTECTEURS DE RAIL (GLISSIÈRE) / 
Options
DIMENSIONS
E Hauteur du pli/Fold Height
F Largeur du pli/Fold Width
DIMENSION EXTÉRIEURS
(OUTSIDE DIMENSIONS)
DIMENSIONS INTÉRIEURS
(INSIDE DIMENSIONS)
Bandes d'étirement (tie strips)
À chaque extrémité, une bride de métal avec ou sans trou
peut s'ajouter pour faciliter l'installation du protecteur.
For easy installation a metal flange, with or without holes,
can be added at each end of the protector.
Les dimensions extérieures sont les mêmes que le
protecteur, mais les dimensions intérieures peuvent
être faites de formes diverses si celles-ci doivent
Exterior dimensions are the same as the protector,
but inside dimensions can be made of various shapes
if it has to adapt to the rail.
Références pour les matériaux à la page 46-47.
/Material references on page 46-47.