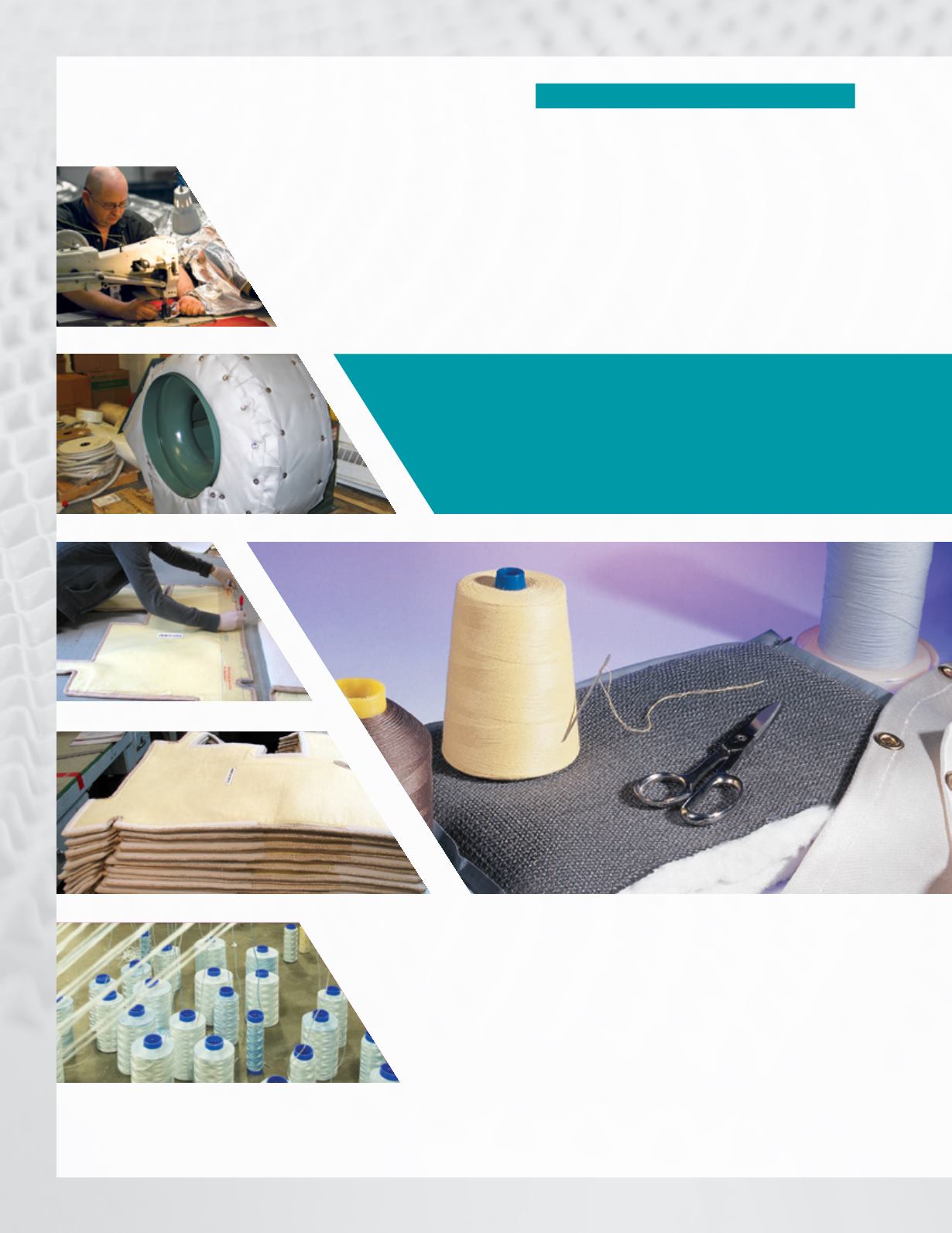 TEXTILES HAUTE TEMPÉRATURE  /HIGH TEMPERATURE TEXTILES
Industries 3R est reconnu pour sa rapidité à trouver
une solution aux problèmes rencontrés partout où
l'on utilise les produits résistants à la haute tempéra-
ture. Notre expertise se retrouve dans la conception
de plus de 1000 produits fabriqués sur mesure.
L'analyse des contraintes avec le client, la partici-
pation aux essais ainsi que l'amélioration constante
des produits constituent notre force. Nos matelas,
gaines, joints d'expansion et rideaux sont utilisés
dans tous les secteurs d'activités industriels tels que
les alumineries, les pâtes et papiers, le traitement
des métaux, la pétrochimie, les fonderies, etc…
Industries 3R is well known for its swiftness in
finding a solution everywhere high temperature
products are needed. Our expertise is found in
over 1000 custom made products. Analyzing the
customers constraints, participating in the trials,
constant modifications and improvements of our
products make our strength. Our mattresses,
protective bellows, expansion joints and welding
curtains are used in all industrial sectors,
including pulp and paper mills, petro-chemical
plants, steel mills, aluminum smelters,
foundries, etc...