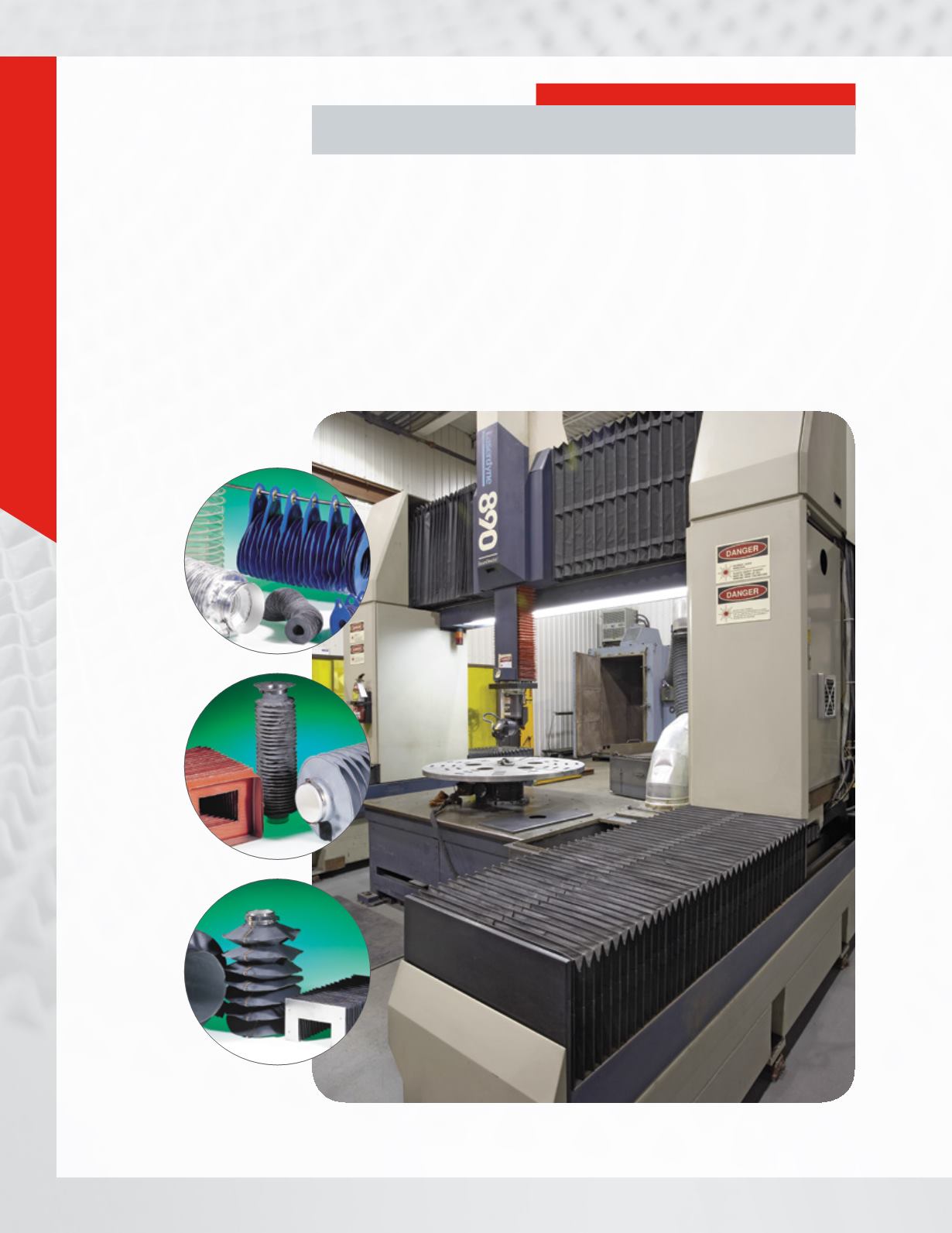 PROTECTION DES ÉQUIPEMENTS  /EQUIPMENT PROTECTION
PROTECTION DES ÉQUIPEMENTS/ EQUIPMENT PROTECTION
CONVENTIONNEL/CONVENTIONAL
Industries 3R propose une gamme complète
de gaines protectrices afin de répondre à
vos besoins. Nous les fabriquons selon vos
spécifications, qu'elles soient rondes, carrés
ou multiformes, et nous saurons vous proposer
le concept idéal pour votre application.
En protégeant vos tiges, vérins, cylindres
hydrauliques ou pneumatiques, vis sans fin ou
rails contre les conditions sévères auxquelles ils
sont soumis, vous augmentez la durabilité des
équipements et diminuez les coûts d'entretien.
In order to meet your needs, Industries 3R
proposes a complete range of protective boots
manufactured according to your specifications.
Whether they are round, square or multiform,
we will propose the ideal concept for your
application.
By protecting your rods, jacks, hydraulic or
pneumatic cylinders, endless screws or rails
against the severe conditions to which they are
subjected, you increase the durability of the
equipment and reduce the maintenance costs.