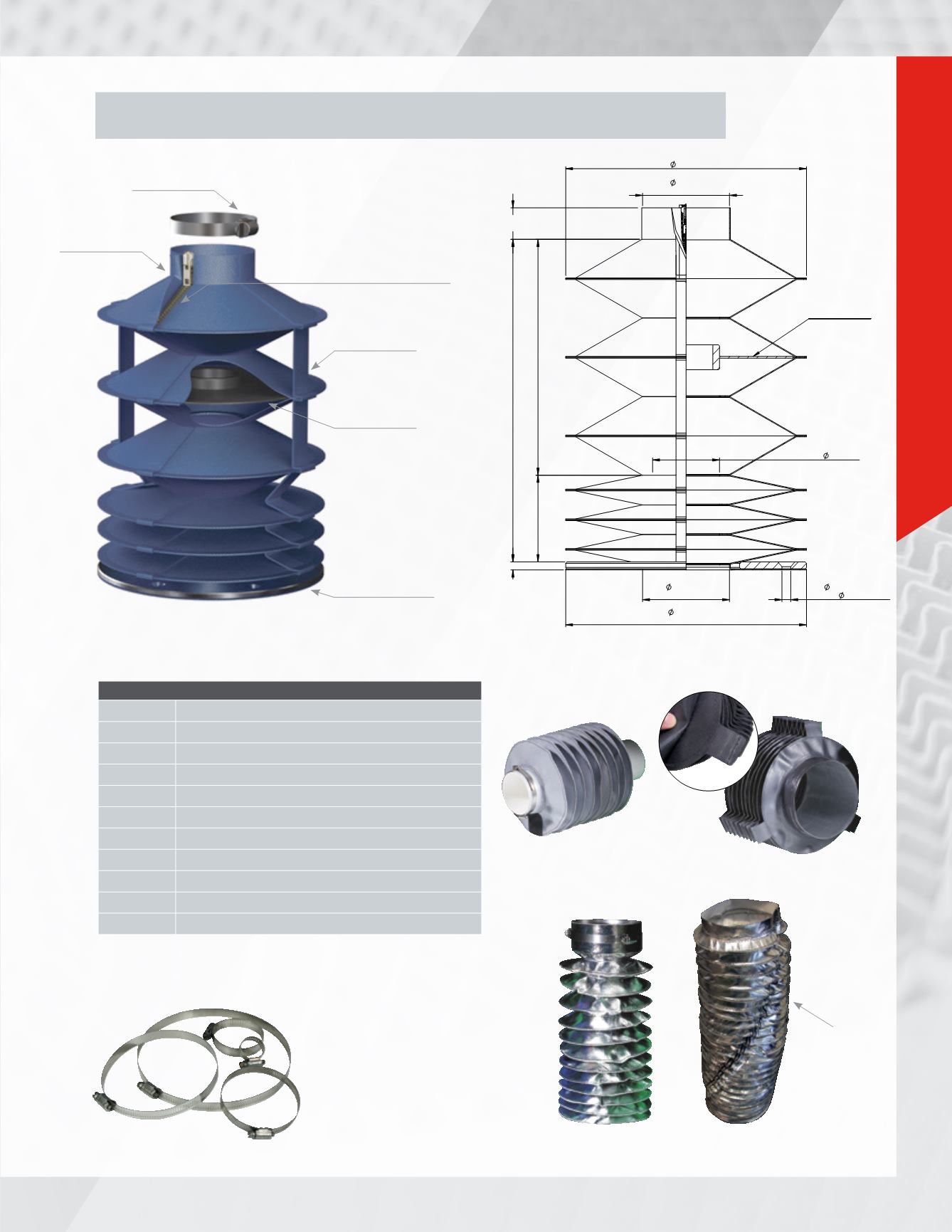 PROTECTION DES ÉQUIPEMENTS/ EQUIPMENT PROTECTION
PROTECTION DES ÉQUIPEMENTS  /EQUIPMENT PROTECTION
(G) Longueur retractée min./
PROTECTEURS POUR CYLINDRES ET VIS SANS FIN/ 
PROTECTORS FOR ENDLESS SCREWS AND CYLINDERS
Overlap
/
Tie strips
inoxydable ou aluminium /
Flange: Steel, Stainless
steel or Aluminium
/
Guide bushing
Collet en acier inoxydable /
Stainless steel collar
/
Zipper
/
Helicoid zipper
/
Velcro
DIMENSIONS
Références pour les matériaux à la page 46-47.
/Material references on page 46-47.
Les collets en acier inoxydable
sont disponibles en différentes
Stainless steel
collars are available
in different sizes.
N.B. : Les deux bouts peuvent être identiques soit deux collets ou 2 brides ou différents comme illustré ci-dessus.
N.B. : The two ends can be identical either two collars or two flanges or different as per illustrated above.