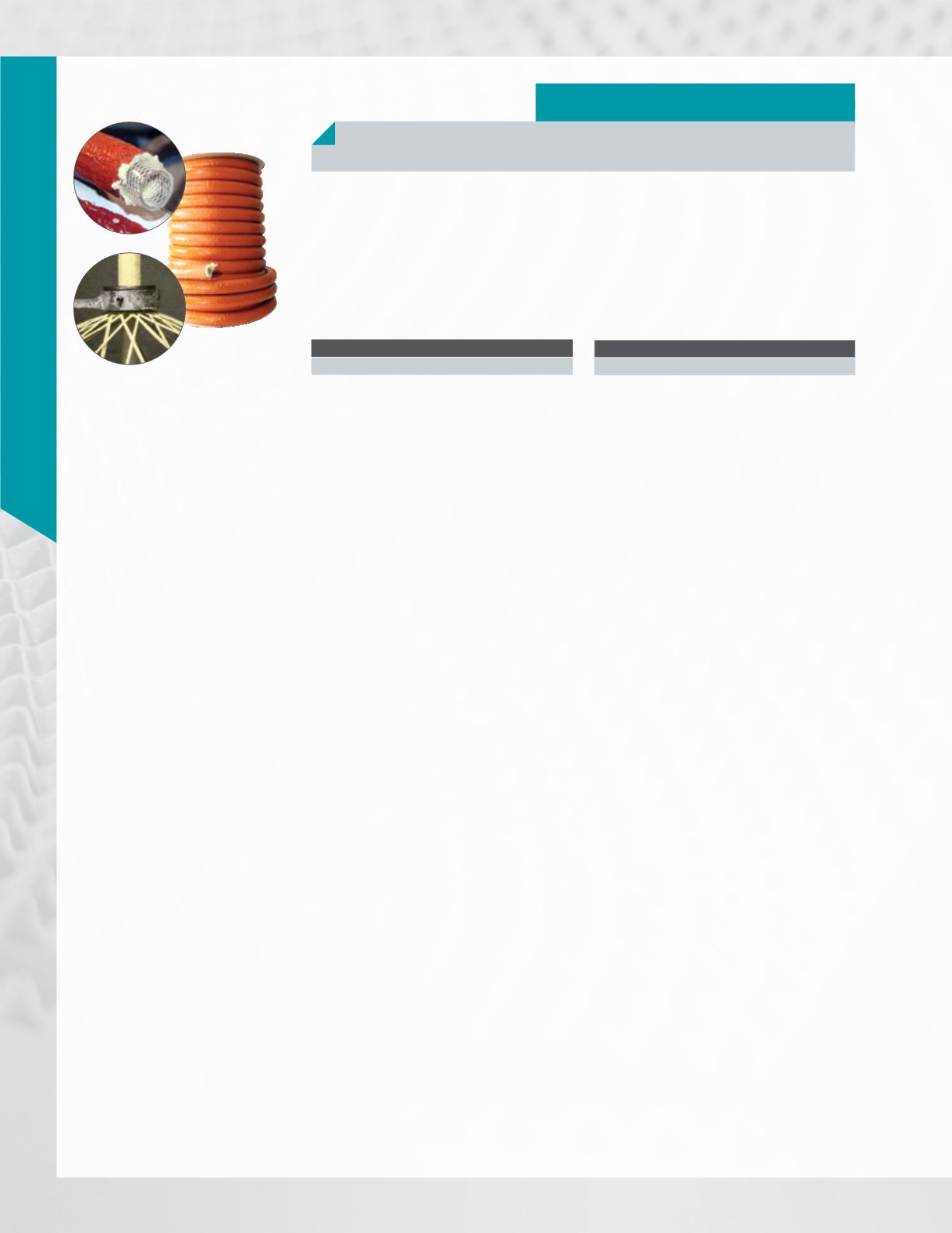 TEXTILES HAUTE TEMPÉRATURE  /HIGH TEMPERATURE TEXTILES
RECOUVREMENT DE BOYAU/HOSE COVERING
Afin de protéger les boyaux de caoutchouc des
éclats de métal chaud, il est possible de les recou-
vrir en tressant une gaine autour du tuyau. Pour ce
faire, les fils de fibre de verre et de Kevlar/Nomex
sont disponibles. Pour une meilleure protection,
deux épaisseurs peuvent être tressées, et le tout
peut être recouvert de silicone pour protéger la
DIAMÈTRE MAXIMUM
In order to protect the rubber hoses from
splashes of hot metal, it is possible to braid a
sleeve around them. To do this, the fiberglass
and the Kevlar/nomex threads are available.
For a better protection, 2 layers can be applied
and a silicone may also be added to protect the
sleeve from wear.
MAXIMUM DIAMETER