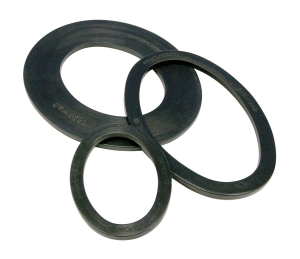 Boiler gaskets
The Topog-E gaskets are made from specially formulated rubber molded to exact shape and size of the manhole or handhole of boilers, water heaters or air tanks. The are available in oval, obround, pear, round and diamond shape and resist to 380°F and 180 psi.
Downloads
Applications
These gaskets are easily and rapidly installed. They are not affected by boiler treatment chemicals. The Topog-E gaskets stop leaks that cause corrosion around handholes and manholes in steam boilers, water heaters and air tanks. They are sufficiently resilient to fill any uneven surfaces and openings and do not leave any traces when removed which results in no buffing required.
Specifications
Technical Data
N.B. The information presented may differ from practice. We recommend conducting tests according to the conditions of use. We accept no responsibility for results obtained by the application of this information or the safety and suitability of our products. The data is subject to certain variations without notice.