Industries 3R, your partner for innovative solutions
Leader in the design, manufacturing and distribution of industrial high temperature resistant products, Industries 3R is renowned for over 40 years of expertise in research and development. With many custom projects developed by our team, we stand out from the competition by answering the specific needs of our customers.
Our products are intended for the energy sector as well as for the large industrial market. Regardless of the industrial applications to fulfill, our team will wisely advise you on the choice of suitable high temperature products to use.
We hope that this website will permit you to explore the multitude of products offered by Industries 3R.
News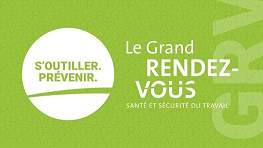 Last October, the Grand Rendez-Vous in Health and Safety 2019 was held at the Palais des congrès of Montréal. We presented some security products such as our industrial protective clothing designed to withstand extreme temperatures as well as our custom-made equipment protectors to ensure the safety of operators in a multitude of situations.

Industries 3R has decided to commit to a sustainable development policy, aware of the impacts of its manufacturing activities on the environment, the economy and society. This approach is part of the continuous improvement approach already in place within our company.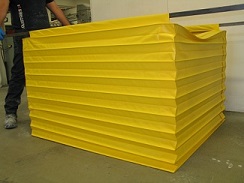 For many years, Industries 3R has been designing and manufacturing custom equipment protectors that can be adapted to all types of machines: protectors for endless screws and cylinders, rail covers or lift covers. Sewing, as a method of assembling materials, has long been the ideal solution for the manufacture of this kind of product. Always on the lookout for new technologies, Industries 3R likes to stand out from the competition and does not hesitate to invest in high-performance equipment.