Industries 3R, your partner for innovative solutions
Leader in the design, manufacturing and distribution of industrial high temperature resistant products, Industries 3R is renowned for over 40 years of expertise in research and development. With many custom projects developed by our team, we stand out from the competition by answering the specific needs of our customers.
Our products are intended for the energy sector as well as for the large industrial market. Regardless of the industrial applications to fulfill, our team will wisely advise you on the choice of suitable high temperature products to use.
We hope that this website will permit you to explore the multitude of products offered by Industries 3R.
News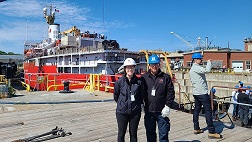 Industries 3R is proud to be part of the Chantier Davie Canada Suppliers's Association (AFCDC). As a member of the association, we had the opportunity to represent our company at the Chantier Davie Canada Suppliers Golf Classic which was held on June 21, a great first for the Chantier Davie Canada supply chain.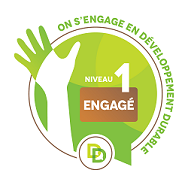 To follow up on our commitment to sustainable development, we have decided to renew our "We are committed to sustainable development" accreditation issued by the firm ADDERE. In fact, over the past two years and despite the difficult pandemic situation, Industries 3R has continued to implement new measures in this direction within its company. Indeed, it seemed to us more important than ever to strengthen our actions in favor of a livable and equitable social environment, a viable economy and a more sustainable environment.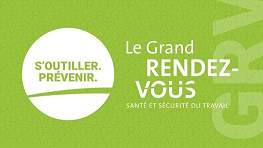 Last October, the Grand Rendez-Vous in Health and Safety 2019 was held at the Palais des congrès of Montréal. We presented some security products such as our industrial protective clothing designed to withstand extreme temperatures as well as our custom-made equipment protectors to ensure the safety of operators in a multitude of situations.