CERAMIC LINED FLEXIBLE RUBBER HOSE
Rubber hoses lined with ceramic balls are specially designed for extreme abrasion resistance and maximum durability. The ceramic balls design insures wear and impact resistance and allows for good flexibility. Their longer lifetime minimize the need for maintenance and inspection caused by frequent replacement of tradionnal hoses. Ceramic lined hoses also have good resistance to chemicals. They are custom made to your specific requirements and are available in various types of rubber for various applications.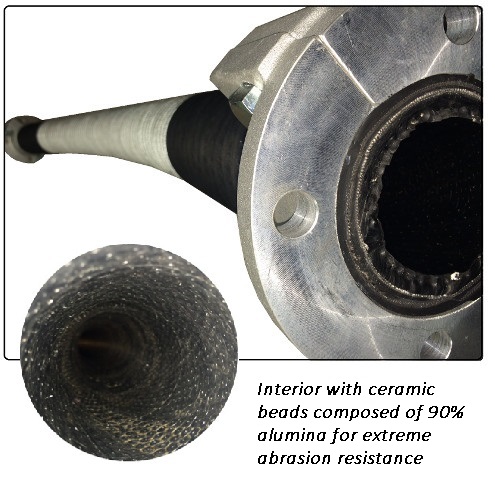 Available materials
Natural rubber (pure gum)
Synthetic rubber (S.B.R.)
EPDM
Neoprene
Nitrile
Chlorobutyl

Hypalon
Silicone
Available sizes
3/8" ID to 12" ID
jusqu'à 50 pi.

14" ID to 24" ID

jusqu'à 24 pi.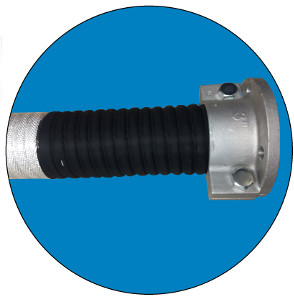 Many options are available:
Hose cover
Color
Vulcanised flanges
Etc.
Here is the information we need to be able to recommend the hose you require:
Size
Temperature
Application
Material being conveyed
Pressure
Ends configuration
Delay
.
There is no products in this category.