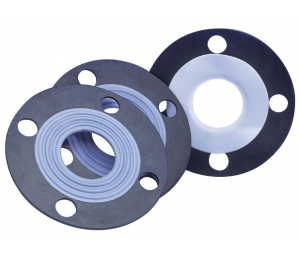 PTFE envelopes
This envelope, made of virgin PTFE, has a high chemical stability, good mechanical properties and permanent resistance in humidity and gas. The 3R972 is available in several constructions to meet the most demanding applications. The standard shape is round.
Applications
The PTFE envelopes are designed to protect gaskets from different media and mostly from aggressive chemicals.
N.B. The information presented may differ from practice. We recommend conducting tests according to the conditions of use. We accept no responsibility for results obtained by the application of this information or the safety and suitability of our products. The data is subject to certain variations without notice.