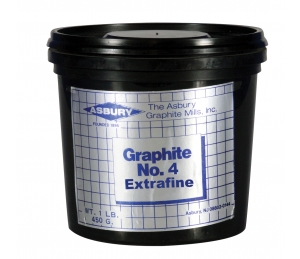 Graphite flakes
Extra fine graphite particles for use in precision equipment with extremely close tolerances. The 3R3004 is an excellent electrical conductor and its granulometry is inferior to 325 mesh. It is available in a plastic can with a tight cover.
Downloads
Applications
This material is recommended for cameras, firearms, locks, bearings and fishing reels. It can also be used in the fabrication of electrical conducting material and in electroplating to coat non-conductive objects. However, it is not to be used in ignition switches or other electrically operated locks.
N.B. The information presented may differ from practice. We recommend conducting tests according to the conditions of use. We accept no responsibility for results obtained by the application of this information or the safety and suitability of our products. The data is subject to certain variations without notice.