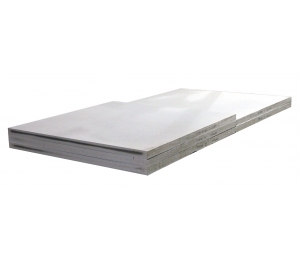 Marinite CF
This insulating board is made of calcium silicate reinforced of carbon fibers.
Downloads
Applications
It is a clear choice for transition plates in continuous aluminium castings of T-ingots and billets.
Specifications
Technical Data
Density
50 pcf
Temperature
800°C (1472 °F)
Shrinkage 24 hours at 732°C (1350 °F)
Thickness
0.98%
Linear
0.50%
Moisture
2.0%
N.B. The information presented may differ from practice. We recommend conducting tests according to the conditions of use. We accept no responsibility for results obtained by the application of this information or the safety and suitability of our products. The data is subject to certain variations without notice.