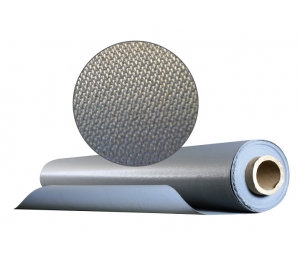 Teflon coated fiberglass
The TXP 507 is a fiberglass fabric coated with a PTFE resin on both sides. It resists well to weather changes, chemical products and to abrasion, it is easily sewn and possesses low flammability properties. It is easily cleaned and only emits very little smoke.
Downloads
Applications
Very flexible, this fabric is used for the fabrication of removable insulation blankets, protective sleeves for valves, pumps, flanges and for the protection against frost.
Specifications
Technical Data
Tear strenght - ASTM D-5587
Fill
40 lbs
Warp
60 lbs
Tensile strenght - ASTM D-5034
Fill
350 lbs / inch
Warp
410 lbs / inch
Maximum temperature
260°C (500°F)
Weight (oz/yd²)
18
Thickness
0.018"
Width
60"
Length per roll
50 yards
N.B. The information, details and values indicated are to the best of our knowledge. We recommend to conduct tests according to local conditions. The data is subject to some variations without notice.