INDUSTRIES 3R WINS THE HONNOR!
November 26, 2018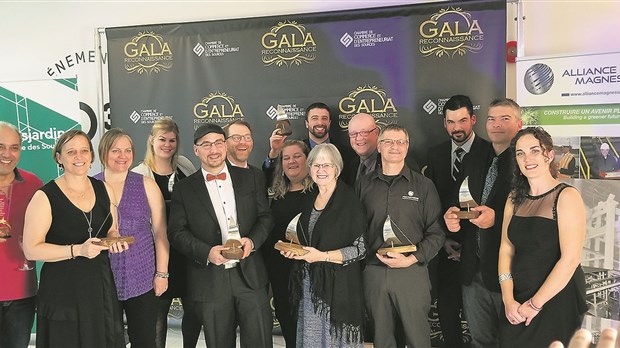 On November 16th, the first Recognition Ceremony of the Chamber of commerce and entrepreneurship of Sources was held under the theme'' The wind in the sails ''.
Our company was a finalist in the Pioneer category alongside two major companies in the region that we have seen growing over the years, namely ABS Trailers and the Asbestos Musical Camp.
It is with a lot of emotions and pride that we went up, three generations of 3R, on the stage to get our prize.
Several factors have made the success of our company, but mainly, everything lies in the strength of our teamwork. We are proud to employ approximately 60 people in the region who, through their varied skills, enable us to provide excellent customer service, innovative industrial solutions and quality products.
Our founder, Raymond Chainé, has something to be proud of! He was a visionary at the time and he went into business without hesitation. His two sons, Louis and François, quickly joined the company to work with a lot of determination and ambition, which definitely took the company to a higher level.
After 40 years in business, we have moved to the third generation at the helm of the company. We are taking over from a strong and well positioned company. We will face the many challenges of the current era, but we all want together to ensure the sustainability of 3R Industries.
Once again, a huge thank you to Raymond, Louis, François and all the team around us, without whom we could not have won the honors.