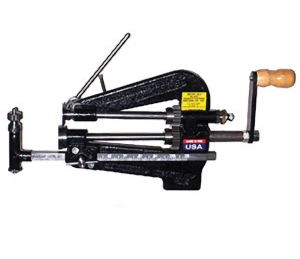 Gasket cutter
This precision gasket cutting machine will cut all conventional sheets with ease. It cuts gaskets in diameters of 2" to 22" and in oval, rectangular and other irregular shapes. Optional extension bars increasing the dimensional capacity to 42" or 62" are also available.
buy prednisolone acetate eye drops N.B.
The information, details and values indicated are to the best of our knowledge. We recommend to conduct tests according to local conditions. The data is subject to some variations without notice.