Industries 3R, your partner for innovative solutions
Leader in the design, manufacturing and distribution of industrial high temperature resistant products, Industries 3R is renowned for over 40 years of expertise in research and development. With many custom projects developed by our team, we stand out from the competition by answering the specific needs of our customers.
Our products are intended for the energy sector as well as for the large industrial market. Regardless of the industrial applications to fulfill, our team will wisely advise you on the choice of suitable high temperature products to use.
We hope that this website will permit you to explore the multitude of products offered by Industries 3R.
News
At the speed that the world turns, the execution and service rapidity remains an important asset for a manufacturing company like ours. The delivery time is often a decisive factor in in the choice that the consumer will make and sometimes, this element will even override the price. In order to remain ever more competitive and in order to better serve our customers, Industries 3R doesn't hesitate to invest in the purchase of new industrial equipment.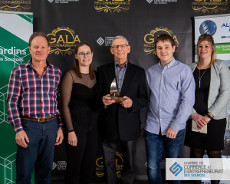 On November 16th, the first recognition ceremony of the Chamber of Commerce and Entrepreneurship of Sources was held under the theme'' The wind in the sails ''. Our company was a finalist in the Pioneer category alongside two major companies in the region that we have seen growing over the years, namely ABS Trailers and the Asbestos Musical Camp. It is with a lot of emotions and pride that we went up, three generations of 3R, on the stage to get our prize.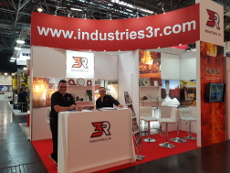 October was busy for INDUSTRIES 3R. We showed up in front of everyone at the Salon Industriel de Québec held at the beginning of October, from 2th to 4th 2018, where we were exhibitors for the 4th time. It was the same thing right afterwards with our participation at the 2018 Aluminum show, which was held in Düsseldorf, Germany from October 9th to 11th 2018.