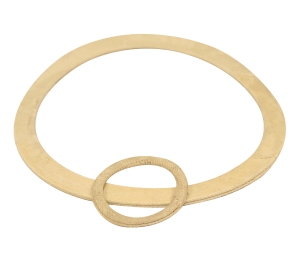 Boiler gaskets
These gaskets are made from a brass reinforced fiberglass cloth and coated with rubber compound on both sides. They resist to vapor, water and mild alkali acids.Their maximum temperature is 380°F and can support pressures up to 180 psi. Available in manhole or handhole shapes and can be graphited.
Specifications
Technical Data
| | |
| --- | --- |
| Temperature | 193 °C (380 °F) |
| Pressure (psi) | 180 |
N.B. The information, details and values indicated are to the best of our knowledge. We recommend to conduct tests according to local conditions. The data is subject to some variations without notice.