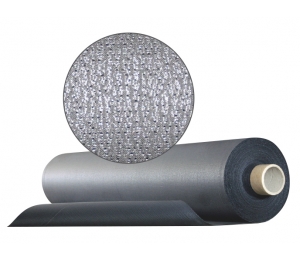 Neoprene coated fiberglass
This fabric is coated with neoprene on both sides. Flexible, it offers a good resistance to flex craking, to oils, to grease, to liquid and vapor acids, but is not gas permeable.
Downloads
Applications
The TXP407 is often used in the fabrication of welding screens due to its good resistance to sparks and splash. It is also recommended for flexible connectors, expansion joints and protective boots for cylinders.
Specifications
Technical Data
Weight (ASTM-D-3776) ( oz/sy²)
30
Thickness (ASTM D-1777)
0.024"
Tensile strenght (ASTM D-5587)
Warp : 475 lbs
Fill: 375 lbs
Tear strength (ASTM D-5587)
Warp : 25 lbs
Fill: 20 lbs
Temperature
120 °C (250 °F)
N.B. The information, details and values indicated are to the best of our knowledge. We recommend to conduct tests according to local conditions. The data is subject to some variations without notice.