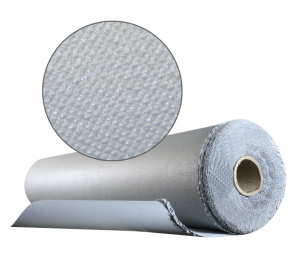 Silicone coated fiberglass
The TXP 405 is a satin weaved fiberglass fabric coated with a silver rubberized silicone. It resists to temperatures up to 500°F, abrasion, flexing, tear and puncturing. It protects from water, oil and chemical products and generates little smoke.
Downloads
Applications
This fabric is used for removable blankets, expansion joints, welding curtains and flexible connectors.
Specifications
Technical Data
Color-Coating
Grey
Weight (oz/yd²)
32
Thickness
0.035"
Flame Resistance
Flame out (sec) 1 sec. Max.
Afterglow (sec) 1 sec. Max.
Char length (in) 1/16" max.
Tensile strength
Wrap 500 lbs/in minimum average
Fill 400 lbs/in minimum average
Tear Strength
Wrap 75 lbs minimum average
Fill 40 lbs minimum average
Mullen Burst
400 psi minimum average
Temperature
-50°C to 260°C (-55°F to 500°F)
N.B. The information, details and values indicated are to the best of our knowledge. We recommend to conduct tests according to local conditions. The data is subject to some variations without notice.