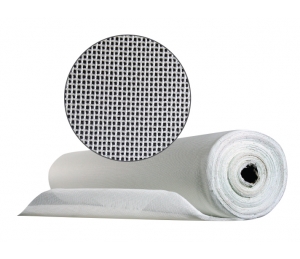 Aluminium filtration fiberglass
With a mesh of 100 holes per square inch, the KI 2433 is specially designed for the distribution and filtration of molten aluminum. It resists to temperatures upto 1000 °F.
Downloads
Applications
Soft, this fabric is easily cut and sewn. It is well suited for the confection of filtration bags and trough socks since it has good properties to retain the scories found in the molten aluminum.
Specifications
Technical Data
| | |
| --- | --- |
| Temperature continuous | 535°C (1000°F) |
| Temperature brief excursion | 730°C (1345°F) |
| Holes per square inch | 182 |
| Hole size | 0.00182" |
| Percent open area | 33.1 |
N.B. The information, details and values indicated are to the best of our knowledge. We recommend to conduct tests according to local conditions. The data is subject to some variations without notice.