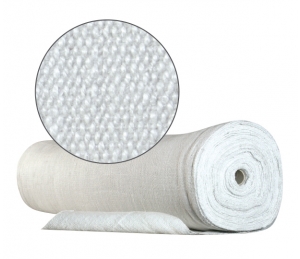 Ceramic
This ceramic cloth is reinforced with nickel chrome to disperse the heat throughout the material. It has a good resistance to acids, solvants and ultraviolet rays.
Downloads
Applications
Efficient and durable, the 3R 2144NCR is used in industrial applications such as tadpole gaskets, protective screens and thermal expansion joints.
Specifications
Technical Data
Temperature
1260°C (1800°F)
Thickness
0.125"
Width
1 meter
Weight (oz/yd²)
40
Loss of ignition
<20
Tensile strength (N/5cm)
Warp
1040
Weft
560
N.B. The information, details and values indicated are to the best of our knowledge. We recommend to conduct tests according to local conditions. The data is subject to some variations without notice.