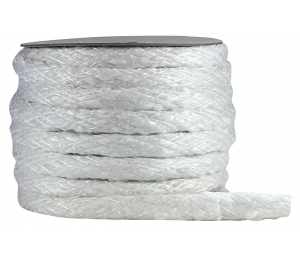 Fiberglass cables
These ropes are made from fiberglass yarns of 6 to 9 microns in diameter. They are strong, soft, flexible and resist temperatures up to 1000°F. They are suitable for numerous applications including dry sealing and fire protective uses.
Downloads
Applications
The TXP300 glass fiber insulating ropes are used for insulating, sealing and caulking high temperature pipes and equipment. The steel mills, foundries, aluminum plants as well as mechanical contractors fully appreciate their advantages to seal pipes and joints particularly in hard to reach places.
Specifications
Technical Data
| | |
| --- | --- |
| Temperature | 535°C (1000°F) |
| Diameter | 5/16", 3/8", 1/2", 3/4, 1", 2" |
| Standard roll length | 100 feet (30 meters) |
| Thermal Conductivity (k) W/(mK) (1/2" dia. Rope) | 0.055 - 0.065 |
where to buy real finasteride online N.B.
The information, details and values indicated are to the best of our knowledge. We recommend to conduct tests according to local conditions. The data is subject to some variations without notice.