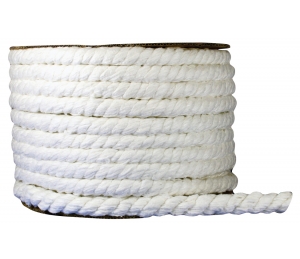 Ceramic cables
The 3R 2000 SIL is made with many ceramic strands twisted together to make a soft rope resisting to 2000°F.
Downloads
Applications
This cable easily adapts to uneven surfaces and resists to chemical products except for hydrofluoric acid, phosphoric acid and alkali. The 3R 2000SIL is commonly used as a furnace and oven door insulation.
N.B. The information, details and values indicated are to the best of our knowledge. We recommend to conduct tests according to local conditions. The data is subject to some variations without notice.