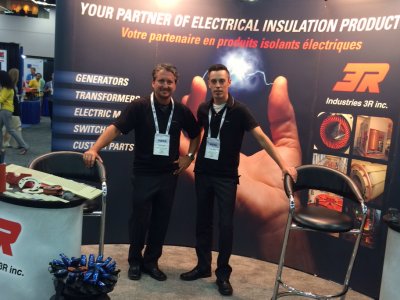 FOLLOW UP ON HYDRO-VISION INTERNATIONAL 2015
August 13, 2015
Again this year, INDUSTRIES 3R was present at the event HydroVision 2015, which was held in Oregon, USA, from July 14th to 17th. Two of our representatives have occupied our booth during these days and they took advantage of the opportunity to meet key industry players of hydro-electric power.
3R INDUSTRIES is a provider of high temperature products and custom made dielectric products. Our services are essential for a host of companies with specific non-standard needs in this sector. We once again dazzled by our presence in this event by presenting different products and exposing our experience. It is clear that the quality of our manufactured products eliminates competition.
For those interested!