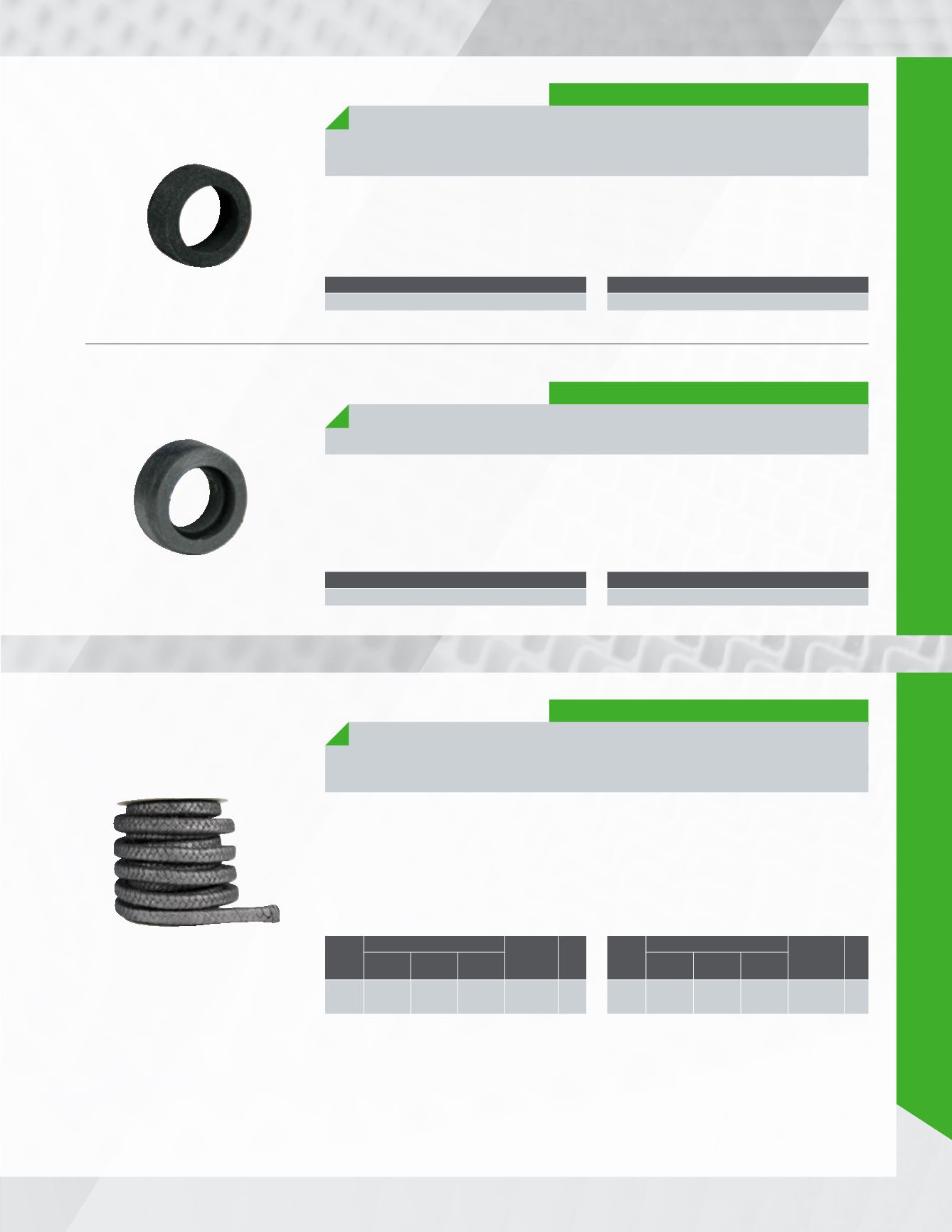 RONDELLE DE TUBE/GAUGE GLASSWASHER
RONDELLE DE TUBE DE NIVEAUÀ PAROI CARRÉE/ 
GAUGE GLASS SQUAREWALLWASHER
Cette rondelle à paroi carrée assure une étanchéité efficace
et économique. Elle est fabriquée en néoprène et résiste à
des températures de 135 °C.
DIMENSIONS DISPONIBLES POUR TUBE DE
This neoprene square wall washer provides an eco-
nomic and efficient sealing capacity. They withstand
temperatures up to 275 °F and are available in 3 sizes:
1/2", 5/8" and 3/4".
AVAILABLE DIMENSIONS FOR TUBE OF
JOINT MARVEL/MARVELWASHER
JOINT DÉTANCHÉITÉ MARVEL/MARVEL WASHER
Les joints Marvel offrent une étanchéité remarquable. Ils
sont faits de caoutchouc EPDM régulier pouvant sceller
jusqu'à une température maximale de 150 °C et une pres-
sion atteignant 150 lbs. La pression du fluide exercée sur
le rebord du Marvel fait augmenter l'étanchéité.
DIMENSIONS DISPONIBLES POUR TUBE DE
3/8", 1/2", 9/16", 5/8", 11/16", 3/4", 7/8", 1", 1-1/4", 1-7/8"
Marvel style washers ensure remarkable sealing. These
standard EPDM constructed gaskets have a temperature
limit of 300 °F and a pressure limit of 150 lbs. The fluid
pressure exerted on the rim of the Marvel washers in-
creases its sealing capacity. Several sizes are available.
AVAILABLE DIMENSIONS FOR TUBE OF
3/8", 1/2", 9/16", 5/8", 11/16", 3/4", 7/8", 1", 1-1/4", 1-7/8"
RAMIE AVEC GRAPHITE/GRAPHITED
Idéale pour les applications marines, l'eau froide, l'eau salée
et l'huile froide, cette garniture résiste à la moisissure. Elle est
construite à partir de lin de haute qualité et est généreusement
traitée avec un lubrifiant à base de pétrole et de graphite. Le
3R705 est aussi utilisé dans les pâtes et papiers et pour le
traitement des eaux usées, car elle possède un faible coeffi-
cient de friction qui minimise les dommages sur l'arbre.
TEMP.
MAXIMUM
PRESSION
VITESSE
DE L'ARBRE
PH
ROTATIF ALTERNATIF
TIGE DE
SOUPAPE
Ideal for the marine use, cold water, salt water and
cold oils, this packing is mildew resistant. It is braided
with high quality ramie yarns and heavily treated with
a petroleum based lubricant and of graphite. Also used
in pulp and paper and water/wastewater industries
it possesses a low friction coefficient which assures
minimal shaft wear.
MAXIMUM
TEMP.
PRESSURE
SHAFT SPEED PH
ROTATING
RECIPRO­
CATING
STATIC
TUBE DE VERRE / GAUGE GLASS
GARNITURES EN TRESSE/ BRAIDED PACKING