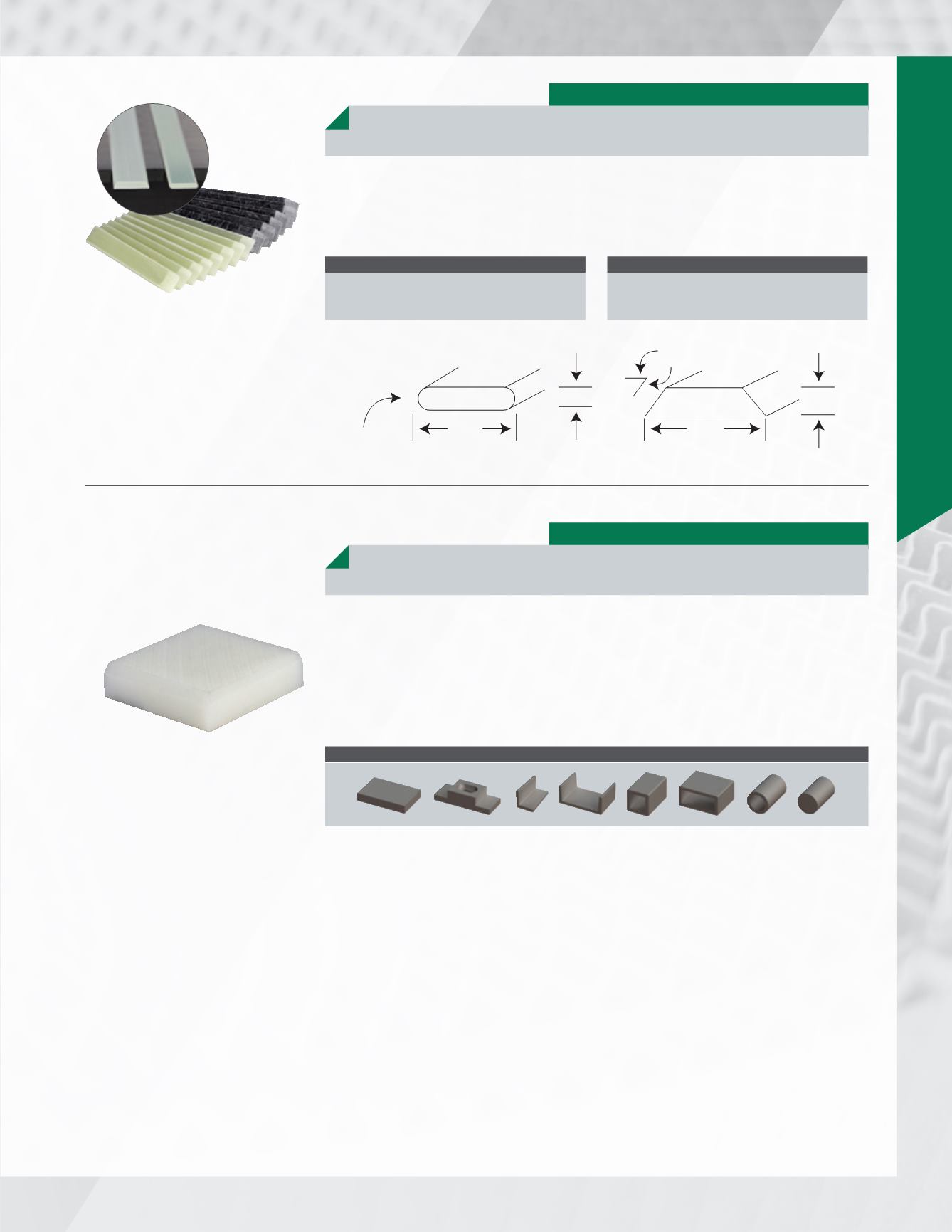 COMPOSITES ET PLASTIQUES  /PLASTICS AND COMPOSITES
MATÉRIAUX COMPOSITES ET PLASTIQUES/ 
COMPOSITES AND PLASTIC MATERIALS
Les cales sont offertes dans une gamme complète pour
l'isolation des moteurs électriques. Elles sont disponibles
en trois matériaux isolants, soit le G10, le G11 et le 1050,
ÉPAISSEURS
LARGEURS
We offer a complete line of wedges for electrical motor
insulation. They are available in three insulating materials
such as G10, G11, 1050 in different shapes.
THICKNESS
WIDTHS
THERMOPLASTIQUE/THERMOPLASTIC
L'Acétal est une forme hautement cristalline de résine
formaldéhyde polymérisée. Ce matériel offre une haute ré-
sistance mécanique et une bonne stabilité dimensionnelle,
en plus d'être facile à usiner. Il est également caractérisé
par un faible coefficient de frottement et d'usure, notam-
ment dans les environnements humides, ce qui en fait un
matériel approprié pour la fabrication des roulements.
Acetal is a highly crystalline form of polymerred formalde-
hyde. It provides high strength and stiffness coupled with
enhanced dimensional stability and ease of machining. It
is also characterized by a low coefficient of friction and
good wear properties, especially in wet environments.
This makes it a good bearing material.
FORMES DISPONIBLES/AVAILABLE SHAPES