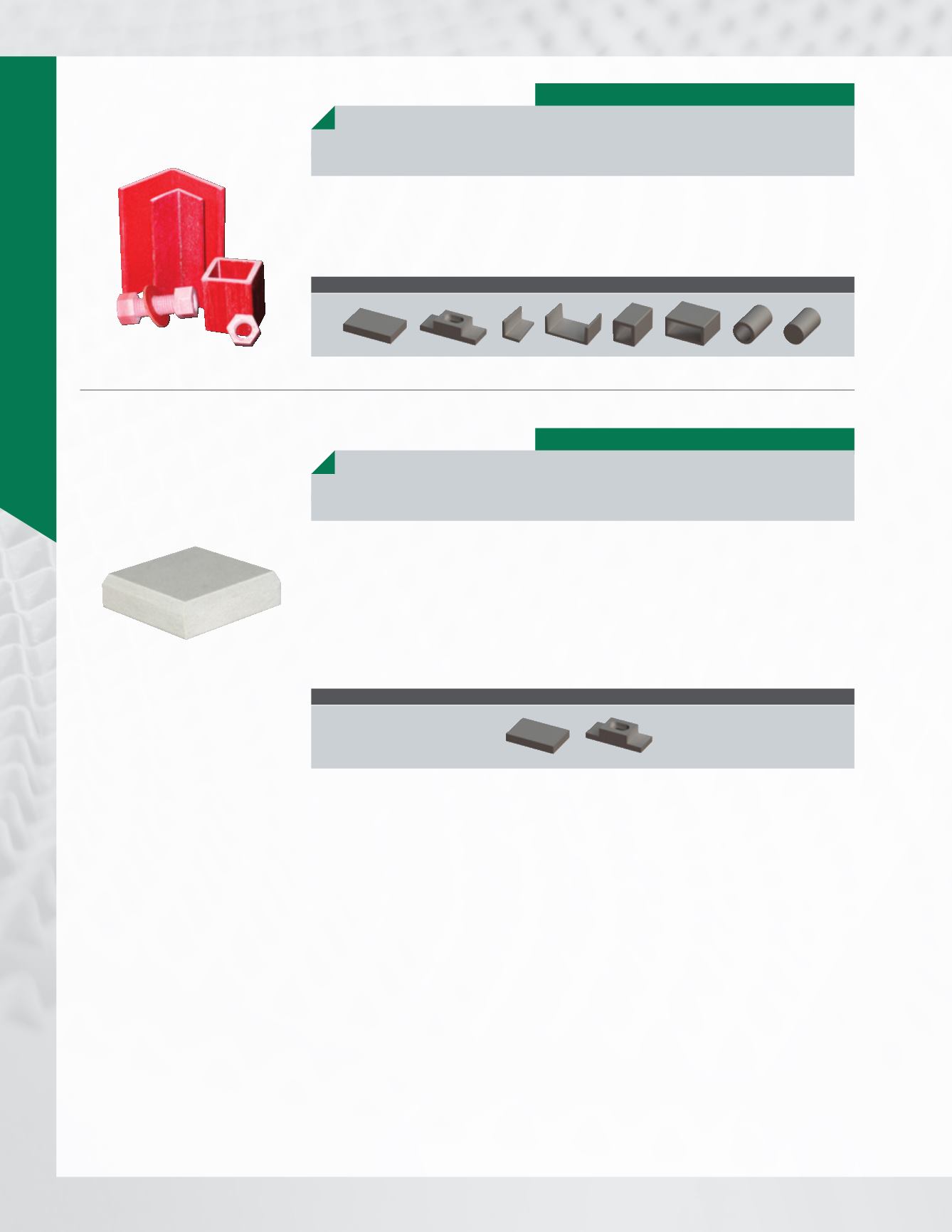 COMPOSITES ET PLASTIQUES  /PLASTICS AND COMPOSITES
MATÉRIAUX COMPOSITES ET PLASTIQUES/ 
COMPOSITES AND PLASTIC MATERIALS
GP0-3 PULTRUSION UTR 1494
POLYESTER, FIBRE DE VERRE/POLYESTER,
Profilés réguliers pour structures fabriqués à partir
d'une résine thermodurcissable et d'un renfort
de fibre de verre. Ce grade de profilés répond aux
spécifications NEMA GPO3.
Standard pultrusion shapes for structures, made
from thermoset resins and a fiberglass reinforcement.
This grade of pultrusion shapes meets the NEMA
8GPO-3 specifications.
FORMES DISPONIBLES/AVAILABLE SHAPES
POLYESTER, FIBRE DE VERRE/ 
Le GPO1 est une feuille de fibre de verre renforcée de
polyester thermodurcissable qui rencontre ou dépasse
les propriétés du NEMA GPO-1, et qui possède un indice
thermal de 155 °C (électrique) et de 165 °C (mécanique).
Il est conçu pour une utilisation dans les systèmes
d'isolation de la classe « F », mais il peut être utilisé
pour d'autres applications, lorsque la résistance du
matériel à une température de 165 °C est requise.
This GPO1 is a glass reinforced thermoset polyester
sheet that meets or exceeds NEMA GPO-1 properties
and carries a thermal index of 311 °F (electrical)
and 329 °F (mechanical). It is designed for use in
class "F" insulation systems or elsewhere when
329 °F material is required.
FORMES DISPONIBLES/AVAILABLE SHAPES