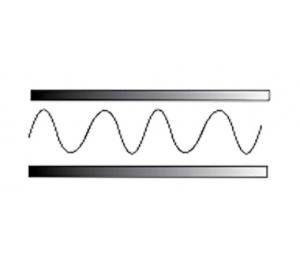 Heat exchanger gaskets
This Metalbest 905 is a corrugated gasket metal core with flexible graphite facings. It combines the sealing properties of the flexible graphite with the extrusion resistance of the corrugated metal core. It is designed to maintain a positive seal through thermal cycling and shock load conditions. The standard material for the metal core is 316 Stainless Steel to a thickness of 0.080".

This gasket have gained popularity in the marketplace in Class 150 and 300 ASME B16.5 flanges due to its ability to seal at low bolt loads.
Applications
One of the most frequent uses of style 905 Metalbest gaskets are in shell and tube heat exchangers, due to their ability of avoiding mechanical shearing problems due to frequent thermal variations.
N.B. The information, details and values indicated are to the best of our knowledge. We recommend to conduct tests according to local conditions. The data is subject to some variations without notice.