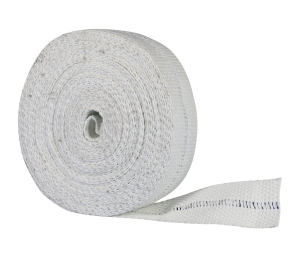 Fiberglass
The TXP132T perforated tapes are made of fiberglass and are coated with PTFE (teflon). They resist to temperatures up to 1000°F.
Downloads
Applications
These tapes are excellent barriers against caustic products, acids and to solvants. They are mainly used in flange assemblies and their perforated centers ajust to bolts.
N.B. The information, details and values indicated are to the best of our knowledge. We recommend to conduct tests according to local conditions. The data is subject to some variations without notice.