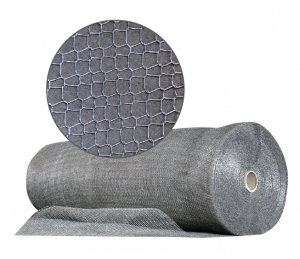 Stainless steel wire mesh
This stainless steel wire mesh is knitted in a circular pattern and is flexible in both directions so it conforms easily to irregular surfaces. It is available in different wire diameters and withstands moisture, corrosion, vibrations and friction.
Downloads
Applications
This material is ideal for covering insulation mattresses and protective envelopes for mufflers.
Specifications
Technical Data
| | |
| --- | --- |
| Temperature | 480 °C (900 °F) |
| Wire diameter | 0.008" and 0.011" |
N.B. The information, details and values indicated are to the best of our knowledge. We recommend to conduct tests according to local conditions. The data is subject to some variations without notice.