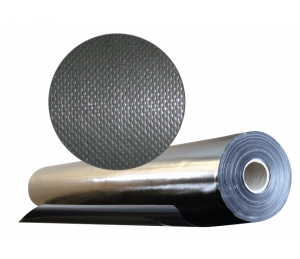 Polyvinyl
The 3R 528 polyester fabric coated with and U.V. treatment is resistant to cutting liquids and survives outdoor conditions (-40°F to 150°F).It is also mildew resistant and easy to clean.
Applications
This fabric is commonly used to make protective boots. The fabric is 0.033" thick. Available colors: red, yellow, green, blue, grey.
Specifications
Technical Data
Weight (oz/yd²)
18
Thickness
0.033"
Temperature
-40°C to 65°C (-40°F to 145°F)
Test
Fed.191A, Method 5100, 1978 Tensile
Warp 445lbs
Weft 368lbs
Fed.191A, Method 5970, 1978 Adhesion
31 (lb/2 inch)
Mullen Burst (ASTM D-3786)
778 psi
ASTM D2261-71/single rip Tear Strength
Warp 115 lbs
Weft 86 lbs
N.B. The information, details and values indicated are to the best of our knowledge. We recommend to conduct tests according to local conditions. The data is subject to some variations without notice.