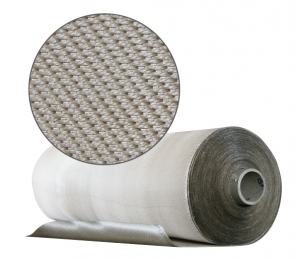 Silica
This silica fabric is a flexible which may be employed continuously over lengthy periods, at high temperatures. It has a melting point of around 3000°F and remains flexible at temperatures where many other fabrics would be damaged. The 3R1220 offers excellent thermal insulation values across a wide temperature spectrum and exhibits good chemical resistance and electrical insulation properties. Manufactured in compliance with all requirements of MIL C-24576, Type 1, Class 1.
Downloads
Applications
It is used in a wide range of industrial applications such as : welding drop cloths, stress relieving insulation fabrics and blankets for protecting cables and machinery from molten metal splash.
Specifications
Technical Data
| | |
| --- | --- |
| Width | 36"-48" |
| Weight ( oz/yd²) | 36 |
| Thickness | 0.054" |
| Temperature resistance | 980°C (1795°F) |
| Melting point | 3000°F |
| Content (min) | 96% silica |
| Weave | Satin |
N.B. The information, details and values indicated are to the best of our knowledge. We recommend to conduct tests according to local conditions. The data is subject to some variations without notice.