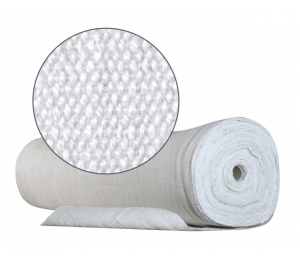 High temperature fiberglass
The efficient and durable 3R2144SIL is made of ceramic yarns with a silione reinforcement.
Downloads
Applications
It is used in industrial applications such as tadpole gaskets, protective screens and thermal expansion joints.
Specifications
Technical Data
Temperature
1260°C (1800°F)
Thickness
0.125"
Width
1 meter
Weight (oz/yd²)
40
Loss of ignition
<20
Tensile strength (N/5cm)
Warp
935
Weft
504
N.B. The information, details and values indicated are to the best of our knowledge. We recommend to conduct tests according to local conditions. The data is subject to some variations without notice.