INDUSTRIES 3R AT THE SALON INDUSTRIEL DE L'ESTRIE
October 13, 2017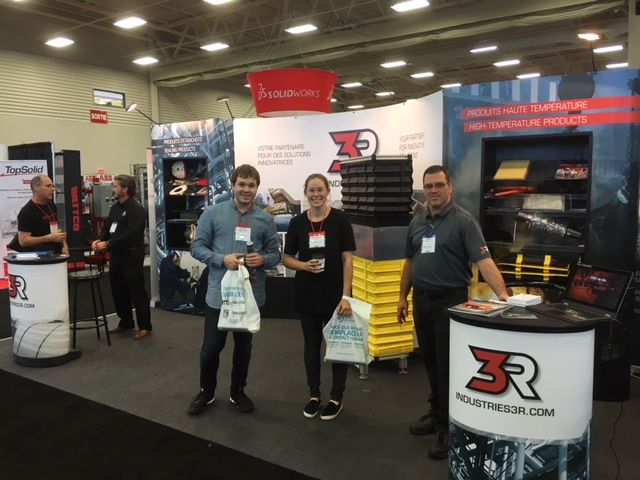 Industries 3R made its first appearance at the Salon Industriel de l'Estrie (SIE) which was held on September 20th and 21st. The Industrial Show gathers in the center of fairs of Sherbrooke, for two days only, distributors, suppliers and companies of services necessary for the development and for the growth of the local companies working in the various business sectors of the region.
In spite of the fact that this show is not among the biggest, its friendly and intimate atmosphere allowed us to meet new prospects and to strengthen our image in Estrie. We focus on our range of protective boots including protectors for endless screw and cylinders, rail covers and lift covers.
Industries 3R is more and more present at the international level, but we do not neglect the fact of being present and accessible for our local and regional customers.